Looking for somewhere to stay in Tel Aviv? This guide will tell you about your options, as well as help you choose which parts of town to prioritise / avoid. If you're wondering where to stay in Tel Aviv and whether you should opt for a hotel, hostel, guesthouse, holiday flat, etc. read on!
How should you book Tel Aviv accommodation?
Most major booking engines cover Tel Aviv. Sometimes they offer better deals than booking with the hotels directly, sometimes they don't. Use hotel booking sites to see what's available and check the prices, then Google the name of the hotel and see if they're offering better deals for those dates. I've seen things go both ways, so it's definitely worth comparing.
Many holiday flats work with both AirBnB and Booking.com, though these sites charge different fees and have different requirements for the owners of those flats, so you might find a difference in prices there too.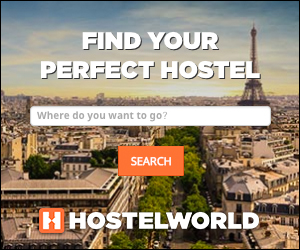 Is Tel Aviv accommodation expensive?
Accommodation in Tel Aviv is generally considered expensive, or even very expensive. It's also often overpriced and not quite as luxurious as the costs would imply. This is especially true when it comes to AirBnB flats, holiday flats and sublets. You may well get lucky and find a good place, but if your standards are very high, get ready to either pay over the odds for a room in one of the city's fanciest hotels or be somewhat disappointed.
In terms of hotels and hostels, people often say that in Tel Aviv there are either expensive choices or budget choices (like a bed in a hostel or a pretty basic hostel room), but not much in between.  AirBnb and similar sites fill that gap for people who are not bothered by hotel service, though there are a few mid-range hotels that are not insanely expensive and not entirely basic.

How should you decide what part of Tel Aviv you should stay in?
Tel Aviv is small and generally walkable. While each neighbourhood has its own vibe that may well affect your choice, most won't mean having to trek for hours in order to get to stuff that interests you. If you're one of those people who enjoys walking while on holiday, you'll find that most locations in town are no more than half an hour away from anywhere you want to be. There are some places that are further away, especially AirBnB flats that can be anywhere.
Remember that transport options are very limited on the Sabbath (Friday afternoon – Saturday evening). Unless you want to walk or cycle, you'll either be taking a taxi, or relying on the city's helpful, but very limited free bus system (they're not allowed to legally charge on a Satuday).
The first thing to do when considering which location to choose is to think about what you actually want to do in Tel Aviv. For each hotel or apartment you're considering, ask Google maps for a walking route to where you think you'll be spending most of your time. Will you be spending your days at the beach? How long are you willing to walk from your hotel to get there? Are you planning on going to bars and clubs in the exciting southern part of town or do you think you'll prefer the more bourgeois Old North? Keen on exploring the White City on foot? Maybe all of the above? These factors can all influence your choice, though, again, most places that are of interest to tourists are not too far apart, or a short taxi or bus journey away.
Which Tel Aviv neighbourhood or areas should you stay in?
Hayarkon Street and Ben Yehuda Street are the most popular for hotels and holiday apartments. They are very close to the beach and have good transport links to both the northern and southern parts of the city, with shared taxis and buses. You'll find a range of prices from the super posh and expensive beachfront hotels and nicer boutique hotels to more reasonable mid-range hotels and holiday flats. These are available on both these streets themselves, as well as the smaller streets coming off them. While the streets themselves are not particularly exciting, they do offer some good cafés, restaurants, and bars, if you know where to look.
Further east, the Old North and Lev Hair neighbourhoods offer hotels, apartment hotels and holiday / AirBnb flats and are both pleasant and safe, with plenty of cafés, restaurants and shopping, as well as some mainstream (mostly) nightlife. Ben Yehuda Street, mentioned above, turns into Allenby Street as it heads south, and the small neighbourhoods of Kerem Hateimanim (Yemenite Quarter) and Neve Tzedek lie to the west. These offer some boutique hotels and holiday flats and are – in my eyes, at least – the perfect places to stay. Kerem Hateimanim is older and less twee and is right between the Carmel Market and the beach, as well as being central to pretty much everything. Neve Tzedek is simply beautiful, full of upmarket restaurants, patisseries and designer stores.
Allenby keeps heading south and turns into HaAliya Street. West of there is Florentin, which is noisy and a bit gritty but also trendy and buzzing with bars, restaurants and the awesome Levinsky Market. This is a great place to stay if you're young and / or fun.
For hotel, hostel, and holiday flat recommendations for Tel Aviv, plus everything from the best restaurants to cultural tips, alternative tours and even street art, check out the full DIY Tel Aviv guide. You can get a physical paperback book, a digital copy in a choice of popular formats, or both.
Which parts of Tel Aviv shouldn't you stay in?
East of HaAliya is Neve Shaanan, which pretty much only has hotels you can rent by the hour and is probably a bit grittier than most people would like. This is where you'll turn up if you've taken a bus into the Central Bus Station. You may well find some people's sublets or AirBnB flats listed here and the price is often significantly lower than Florentin. On the map, these places are a mere 10 minutes' walk away from where you want to be, but the difference in vibe can make for a very poor experience.
If you are used to poor, ethnically diverse neighbourhoods, you might want to consider it if you're looking to save money. The area between HaAliya and Har Tsiyon is generally OK, if you don't mind seeing homeless junkies wandering around and the sight of poor African people doesn't bother you (much of this neighbourhood's bad reputation stems from locals being afraid of black people, because: racism). It's actually much safer than it looks (I should know; I lived there for almost 8 years).
Word of advice, though – the older buildings here are really poorly maintained, so even if the flat itself looks nice in the pictures, there may be leaks and other issues, as well as problem neighbours and lots of noise and grime. Don't even consider anything in a building that doesn't look new.
Beyond that, you'll need to be the kind of person who REALLY enjoys gritty, poor, immigrant neighbourhoods, and, frankly, probably a man, to feel comfortable. It also gets pretty far from the action and the beach.
Further north, east of Ibn Gabirol Street, things generally get too far away from the beach and the action for most tourists too, although the neighbourhoods are more upmarket and leafy.
You definitely don't want to be looking at anything on the other side of the Ayalon highway unless you have family or another reason to stay there. Some of the neighbourhoods are rough around the edges, while others are simply too far away for most tourists.
Those who like to be in the centre of the action may also want to avoid staying north of Arlozerov Street. The northern parts of Ben Yehuda and Dizengoff do have some cute cafés, plus some OK bars, but are very far from the city's young, cool neighbourhoods like Florentin. This part of the Old North is residential and pleasant, so good for families who are not looking for the best places to party. It's also close to the Tel Aviv Old Port (shopping / dining area frequented by out of towners and people from Tel Aviv's northern neighbourhoods) and the Yarkon Park.
Avoid staying north of the Yarkon river unless you have an actual reason (like needing to be near the university very early in the morning), as things are very suburban and far from the main town. Ramat Aviv is home of Tel Aviv University, as well as a museum and stuff like that, but that's pretty much it.
Similarly, Jaffa may be too far south for many people. You definitely don't want to be staying much further south than the corner of Sderot Yerushalaim and Salame if your main interest is central Tel Aviv / Old North and you're not into walking, cycling, or taking lots of taxis or buses. On the other hand, Jaffa is a fascinating, crazy place with a large, diverse population, an active mosque, a gorgeous (yet touristy) old city, and a cool flea market that's now also full of excellent restaurants and bars, so you might want to stay there anyway. It's also close to some good beaches.
You can also read more about each Tel Aviv neighbourhood in the Tel Aviv neighbourhood guide.
For hotel, hostel, and guesthouse recommendations for Tel Aviv, plus everything from the best restaurants to cultural tips, alternative tours and even street art, check out the full DIY Tel Aviv guide. You can get a physical paperback book, a digital copy in a choice of popular formats, or both.